<!zum_body1_end>
Vegetable Teratology
an account
of the
principal deviations from the usual
construction of plants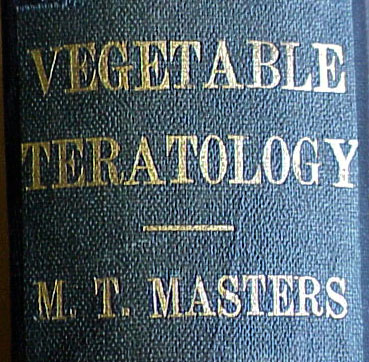 by
Maxwell Tylden Masters, M.D., F.L.S. (1833-1907)

with numerous illustrations by E.M. Williams

London
Published for the Ray Society by
Robert Hardwicke, 192, Piccadilly.
MDCCCLXIX.

Start reading >>>>>>
This text has been scanned and you will find here only the JPEG formatted images of the 534 pages. No text version is available.
---
This page is part of Kurt Stübers library of online books.
This page has been created 22 May 2001 by Kurt Stüber and Sebastion Hoegen. <!zum_body2_start>